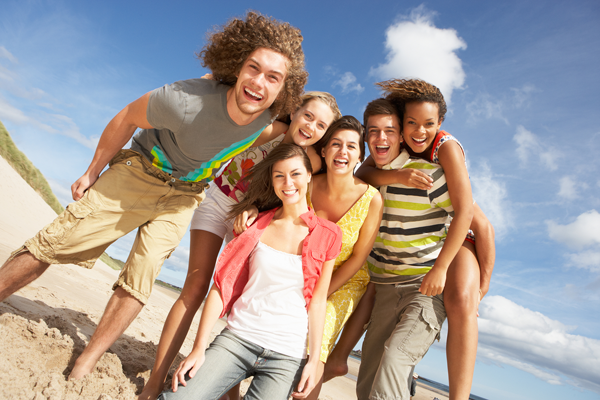 Dr. David Hirsch and the team at Aurora Borealis Orthodontics are experts in treating their patients in Aurora ON, especially teens, with Invisalign clear aligners as an alternative to traditional metal braces. Invisalign aligners are clear, removable, thermoplastic trays that a exert a gentle pressure to shift teeth to their optimal positions within the mouth. These benefits are especially important to teens who need orthodontic treatment.
Benefits of Invisalign Teen Aurora ON
•Easy to Wear: Invisalign Teen is made of a clear, removable, thermoplastic material. They are smooth plastic, so there are no sharp metal edges to irritate soft mouth tissues. Invisalign is clear and invisible to the casual observer. Most people never know someone is wearing Invisalign. It is virtually invisible and can alleviate some of the self-consciousness that teens in Aurora ON may feel while undergoing orthodontic treatment.
•Easy to Remove: Treatment with Invisalign involves wearing a series of removable aligner trays that patients change out themselves every two weeks. The Invisalign aligners can be taken out to eat, brush, floss, and clean the trays. It does not require a teen wearer to alter their eating habits or their morning routine.
•Shorter treatment times: If worn correctly, the course of treatment with Invisalign may be less than treatment with traditional braces.
•Less discomfort: A sense of pressure or discomfort may be experienced when traditional braces and wires are tightened. There is often less discomfort associated with Invisalign because there are no metal bands or brackets to cause irritation.
• Less maintenance: Because Invisalign is removed to clean the tray and the teeth, the care and maintenance of the aligners require less attention than traditional braces. Teeth and trays are cleaned simultaneously. Traditional braces require more attention and commitment to stay clean because brushing and flossing are more difficult with bands and wires attached to the teeth.
Dr. David Hirsch and the team at Aurora Borealis Orthodontics are experts in Invisalign Teen. If you have any questions pertaining to Invisalign, Invisalign Teen, braces and clear braces in Aurora, ON and Forest Hill Village, ON or would like to schedule a complimentary consultation with Dr. David Hirsch

contact

Aurora Borealis Orthodontics at: (905) 726-2688